Who gives all...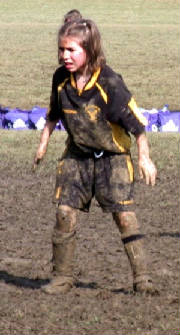 Spring soccer ... aka extra laundry season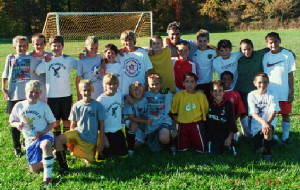 COACH ROB RUSSO, HEAD COACH AT DENISON UNIV, TRAINS U11 & U12 WINGS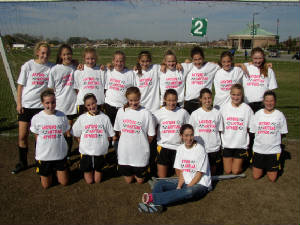 CONGRATULATIONS U14 EAGLES ... 10-0 FOR SEASON AND MOSSL FALL TOURNAMENT CHAMPIONS, U14-C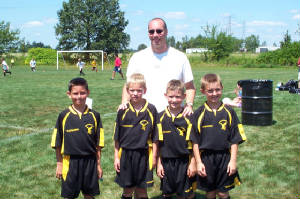 4 PLAYERS FROM THE U9 TALONS PARTICIPATE IN THE MEIJER 3v3 TOURNEY, AUG '03
SELECT SOCCER SHOULD BE SERIOUS. SERIOUSLY FUN!!!
U10 TALONS: CHARITY CUP CHAMPIONS, ORANGE DIV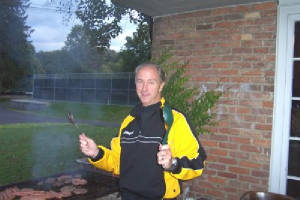 A U11/12 WING BBQ AT DENISON UNIV ... AT THE INVITATION OF ROB RUSSO, BIG RED MEN'S HEAD COACH
TGFG "THANK GOODNESS FOR GAMEBOY" were hand held games invented by parents with multiple kids? :o)
Click below for more archived photos: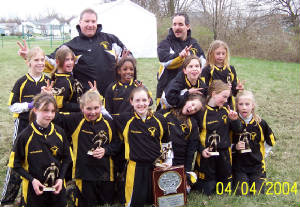 DUAL AWARDS FOR U10 GIRLS ... BLAST CUP TOURNAMENT CHAMPIONS AND BEST RABBIT EARS > :o)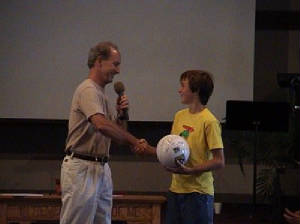 MAX WESTON INDUCTED INTO THE EAGLE HALL OF FAME. MAX ALSO STARTS FOR WORTHINGTON CHRISTIAN HS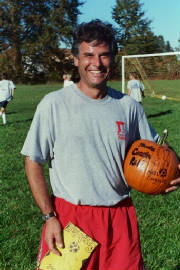 ROB RUSSO GETS A CARD AND NEW ORANGE "SOCCER BALL" AT THE FINAL FALL SESSION. THANKS COACH ROB !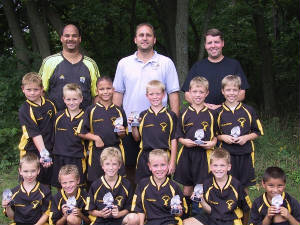 U9 WINGS: LAROSA FOREST PARK TOURNAMENT CHAMPIONS, A DIV ... AND RUNNER-UP, CHARITY CUP, GREEN DIV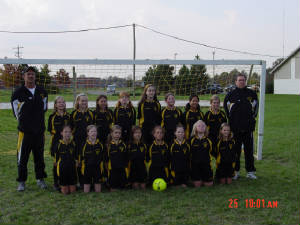 U11 WINGS - WINNER OF THE CREW'S 4v4 TOURNAMENT, AUG '03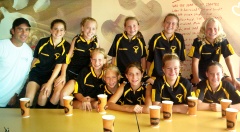 U13 EAGLES AFTER A CHARITY CUP GAME. THE CUPS ARE PLAYING 5v4. :o)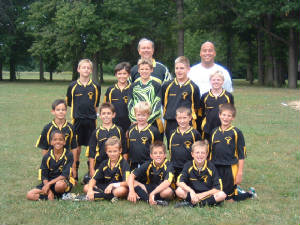 U11 WINGS ... UNDEFEATED (2-0-1), A DIV BRACKET, IN BAY VILLAGE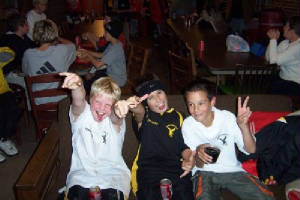 "WHAT UP" FUN AT THE DENISON BIG RED GAME. THANKS COACH ROB FOR YOUR HOSPITALITY!